All information and photos are copyright '© 102 (Ceylon) Squadron Association 2020
(unless indicated otherwise) and may not be used without permission of the association.
Email: 102squadronassociation@gmail.com
The Official Website of the
102 (Ceylon) Squadron Association
102 (Ceylon) Squadron Association


Handley Page Halifax II –DY-G "George" JB848 took off from RAF Pocklington At about 2158hrs hrs on the 29th March 1943.
It was reported that on take-off they tried to avoid another aircraft from RAF Melbourne, but that they stalled & crashed at 2200hrs at West Green, near to the airfield. The Aircraft burnt out & all of the crew were killed in the accident.
​
On board were: -
W/O 2nd Class WP Comrie - Pilot

Sgt WJ McGrath – Flight Engineer

F/O DWF Harper - Navigator

F/O WH Jenkins – Bomb Aimer

Sgt FW Dorrington – Wireless Operator

Sgt J King – Air Gunner

Sgt MCC Squiers – Air Gunner
For more information about the aircraft and each member of the crew see the entry in "The War Graves of St Catherines, Barmby-on-the-Moor" and this article (scroll to read) "Where They Came From".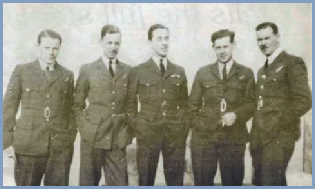 L to R Squiers, Harper, Comrie, Dorrington & Jenkins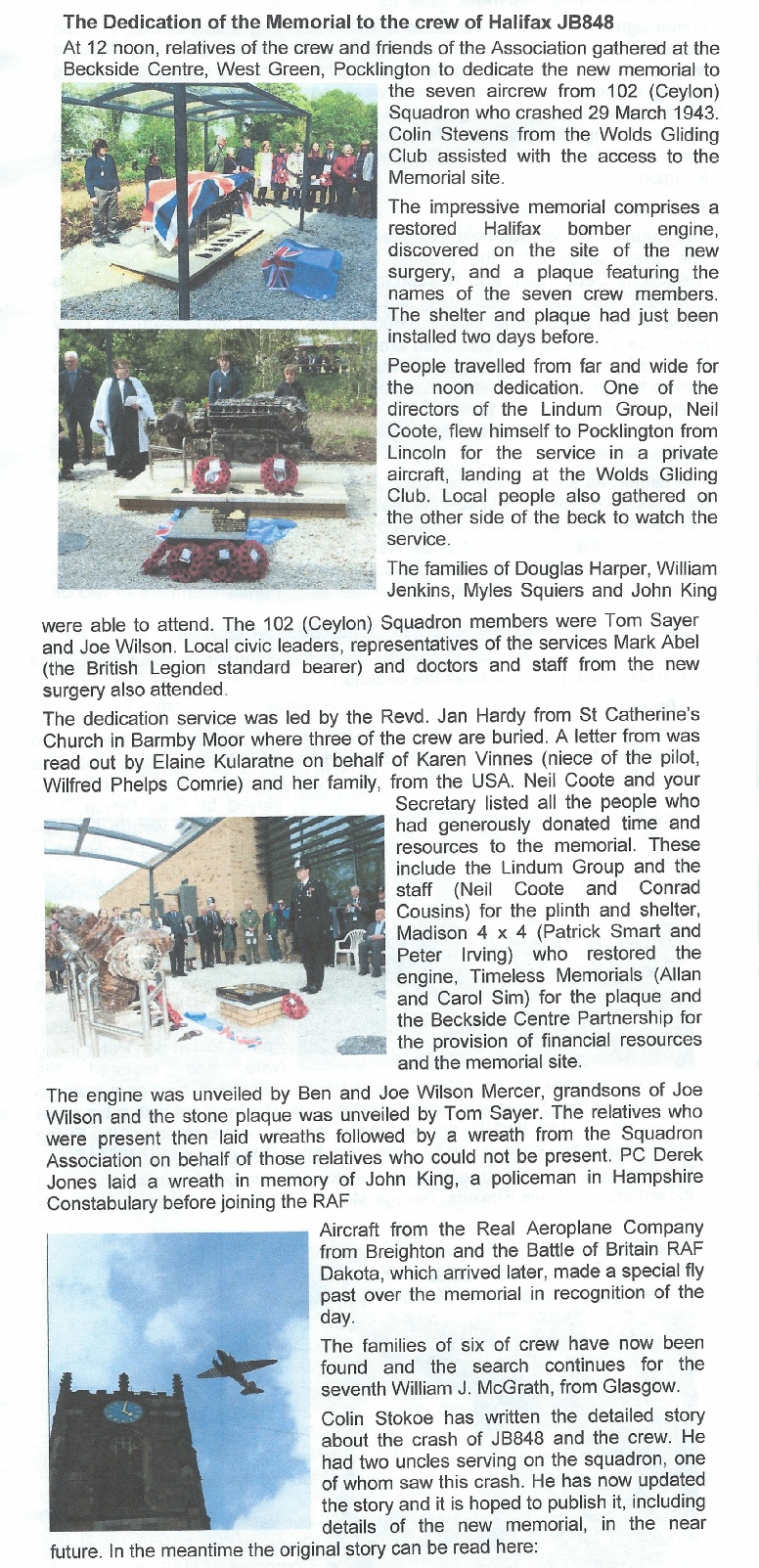 In May 2015 a Memorial to the crew was dedicated (reproduced from the August 2015 Newsletter)


An eye witness account of the crash reproduced from the Leicester Mercury with permission