All information and photos are copyright '© 102 (Ceylon) Squadron Association 2020
(unless indicated otherwise) and may not be used without permission of the association.
Email: 102squadronassociation@gmail.com
The Official Website of the
102 (Ceylon) Squadron Association
102 (Ceylon) Squadron Association


This page is dedicated to the memory of James Kenneth Campbell and includes information and pictures provided by his nephew, Paul B Campbell. All materials are © Paul Campbell 2019.
James Kenneth (Ken) Campbell 1065510 RAFVR enlisted for the duration of hostilities on 23rd August 1940, aged 19. After almost two and a half years of training, now a qualified Air Bomber, he was posted to 102 Squadron at Pocklington on 1st February 1943, five days before his 22nd birthday.
He flew 7 missions over a period of 11 ½ weeks, the final one being the raid on Stettin on the night of 20/21 April. Over the Danish coastal town of Esbjerg his Halifax, DT747 DY-P, was hit multiple times by flak, came down in flames, and exploded at Saedding. Ken and his seven crewmates all perished. They were buried together by the Wehrmacht, with full military honours, in the graveyard at Fovrfelt where they still lie to this day.
An excellent account of Ken's life with extensive detail of his service can be read in Paul's account below.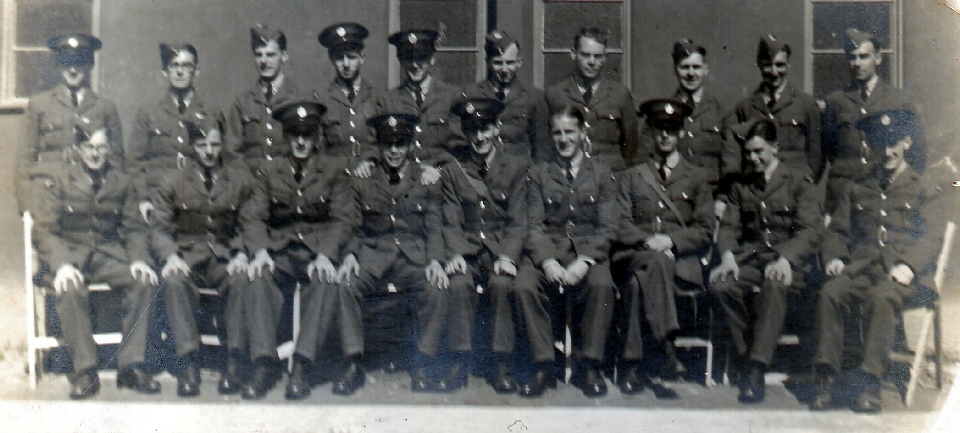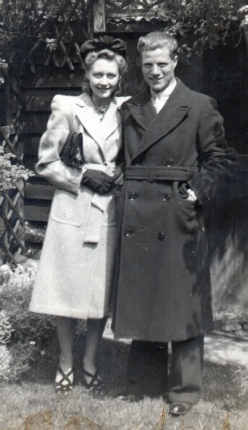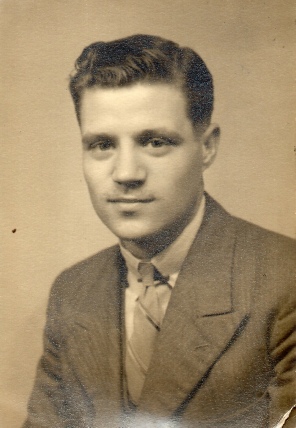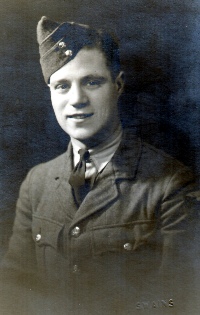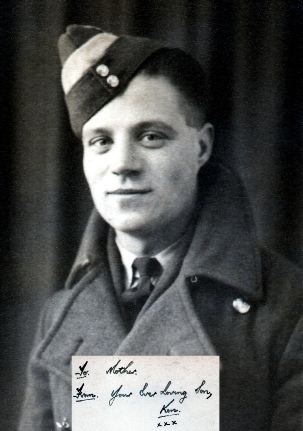 Ken is in front row second from the left.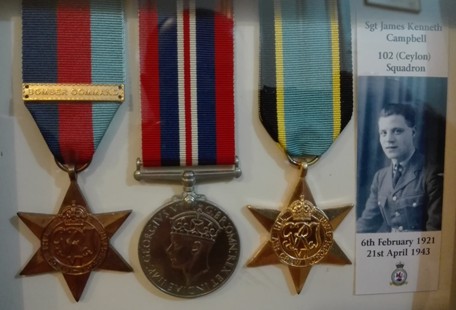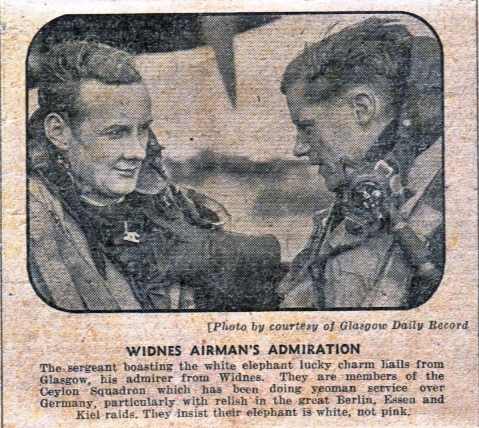 Below are:

article from 13 Widnes Weekly News Fri 30 April 1943 [10 days after Ken's death]

Glider Clubhouse Crew Commemoration in Glider Clubhouse at Pocklington

Ken's medals
Photos of Ken before he joined 102 Squadron at Pocklington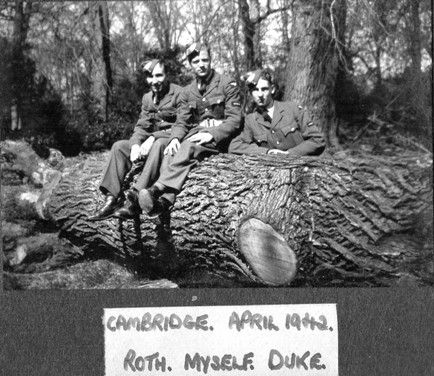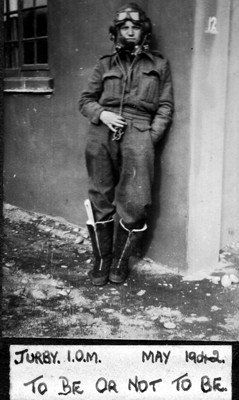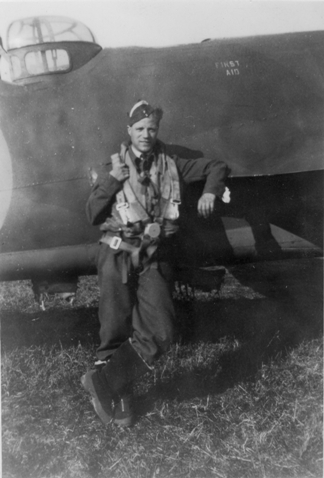 Ken training white band Blenheim