All information and photos are copyright '© 102 (Ceylon) Squadron Association 2020
(unless indicated otherwise) and may not be used without permission of the association.
Email: 102squadronassociation@gmail.com
The Official Website of the
102 (Ceylon) Squadron Association
102 (Ceylon) Squadron Association


Clare Wilson is a genealogist and is the 102 Squadron Association's Archivist. She has researched the individuals buried there, many of whom were associated with 102 Squadron
She says "they are a lot more than just names and Dates etched in stone... these men served, fought and died for their country"
Clare has kindly given permission for us to provide links from our website to her research here.
In May 2020 Clare was interviewed by a local journalist Phil Hutchinson, who published an article in the Pocklington Post. It is reproduced below with permission.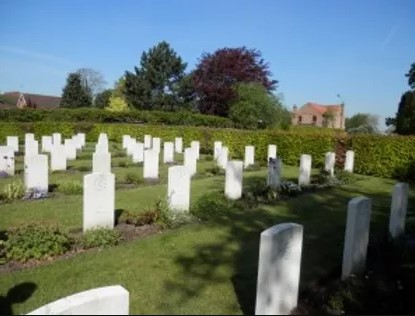 Photo by Clare Wilson used with permission
Within St Catherine's Churchyard at Barmby Moor there are War Graves