All information and photos are copyright '© 102 (Ceylon) Squadron Association 2020
(unless indicated otherwise) and may not be used without permission of the association.
Email: 102squadronassociation@gmail.com
The Official Website of the
102 (Ceylon) Squadron Association
102 (Ceylon) Squadron Association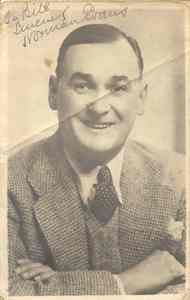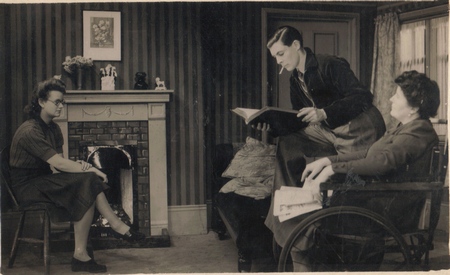 "Night Must Fall" 1945. Paul Daneman went on to be a star of stage,TV (Richard III in An Age of Kings, Spy Trap) and films (Zulu). Bill Saville as sound engineer said that, at a certain point of the play, a part of "Warsaw Concerto" had to be played. In those days, that meant dropping the record player arm precisely so the needle hit a specific place on the shellac (78rpm) record.
Norman Evans signed a photo when he visited Pocklington on 15 June 1945 as part of the ENSA show "All Pals Together"
During, and just after, WWII various entertainments took place at Pocklington. These included "Home grown "events put on by the Concert Party and visits by visiting entertainers. This page records some of those events.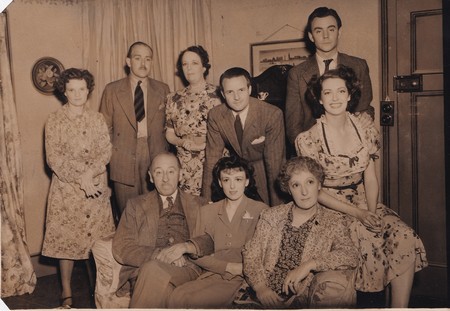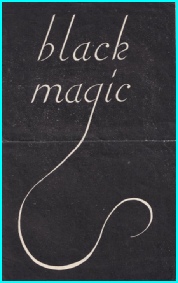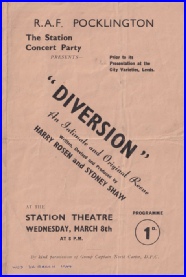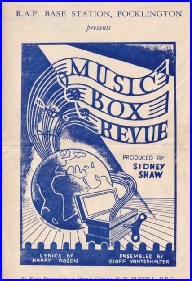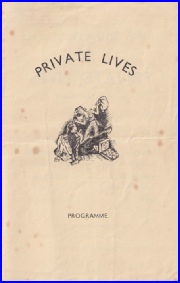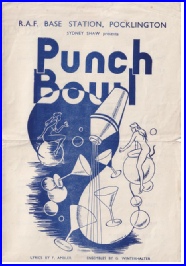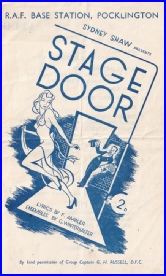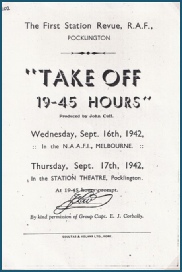 Over the years there were many shows and plays, some of which are shown on pages on this website
The base had a band which took part in many of the shows