All information and photos are copyright '© 102 (Ceylon) Squadron Association 2020
(unless indicated otherwise) and may not be used without permission of the association.
Email: 102squadronassociation@gmail.com
The Official Website of the
102 (Ceylon) Squadron Association
102 (Ceylon) Squadron Association


DY-V JB867 and the Uffa Fox Life Raft
The information and photos on this page are courtesy of Lisa Parry, whose husband's grandfather, Flt Sgt Gordon 'Charlie' Parry was the Wireless Operator of the 102 Squadron Halifax reported on this page.
His crew were the first to use the Uffa Fox life raft 4 May 1943. They ditched in the North Sea due to damage to their Halifax from a return Sortie. Adrift for 16 hours but all crew were saved. In fact they were among the 'lucky' ones, as the whole crew survived WWII. They appeared on This is your Life 29.01.1963 for Uffa Fox. All crews saved by this life raft, became members of 'The Goldfish Club'.
We have also discovered that 'Charlie' was involved in D-Day operations. A few special aircraft were sent to bomb the rail links behind Normandy and the approaches to Caen. Also to disrupt the Luftwaffe air control systems and supplies to the Resistance.
Unfortunately, Charlie passed in the 1980's. So was not able to receive the French Medal Chevalier de Légion D'Honneur' for his D-Day service. But to us, as a family, we are eternally grateful to him. They all deserved that medal for their service.
Charlie was older than his crew as he volunteered. He had learnt to fly prior to 1939. Initiallly being turned down for being over 25. But later he was contacted by RAF and accepted as Wireless Operator due to the vast loss of crews.
There is some family acknowledgement of him being re-mustered for training as a Navigator as his service continued after WWII.
I've included 'Angels Seven' a first hand account written by Charlie. After another 'lucky survival'. They survived, just, where many brave souls did not. At times a humorous account of another 'survival landing'. But also the reality, skill & sheer working together by his crew. With of course 'a touch of Angel luck'. When someone turns the landing lights out & you don't have a second chance.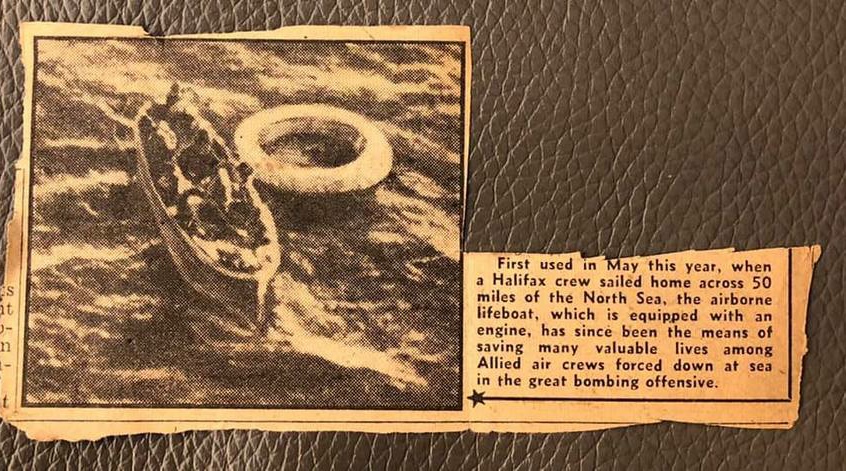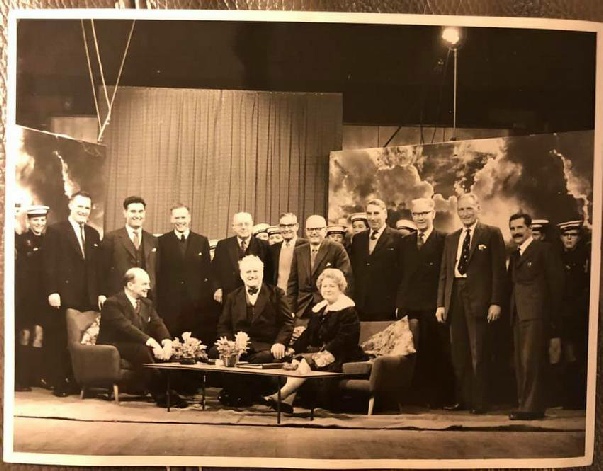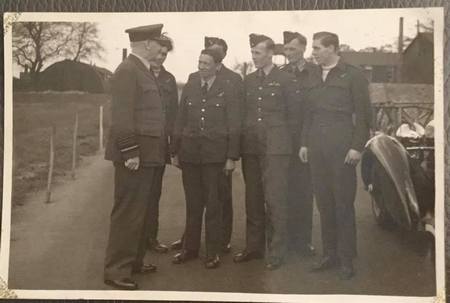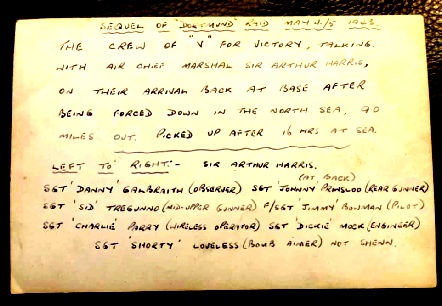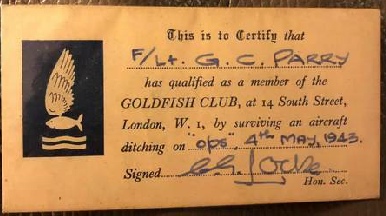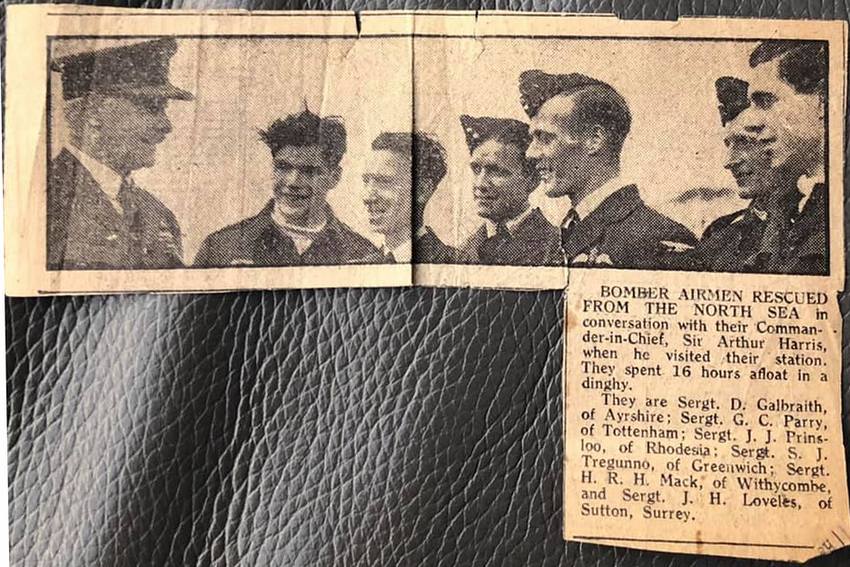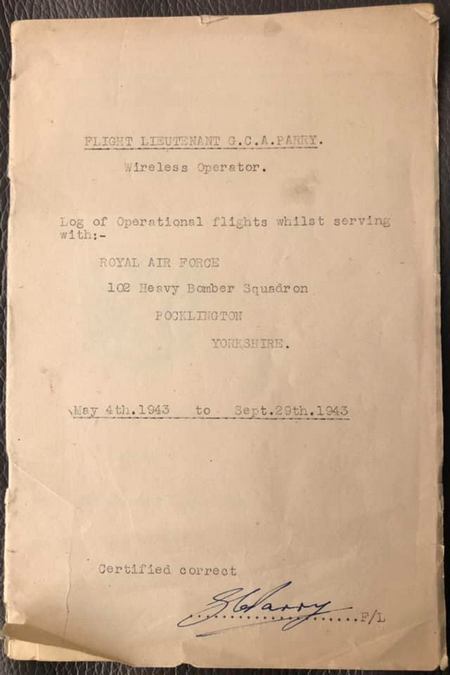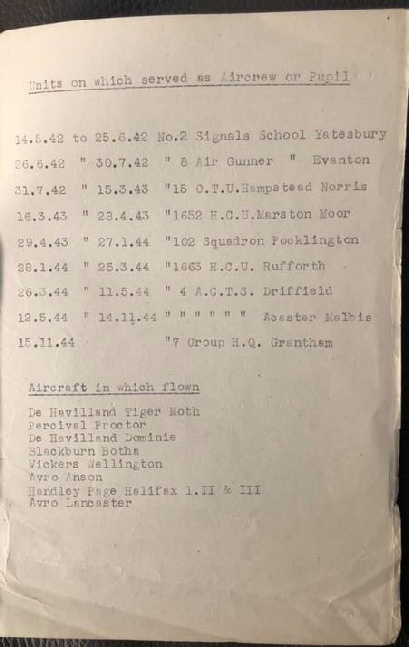 Newspaper clipping showing the "airborne lifeboat"
Charlie's membership card of the Goldfish Club
Photo of the crew with Sir Arthur Harris, with names on the reverse (click for larger versions)
The crew participated in "This is your Life" 29.01.1963 for Uffa Fox.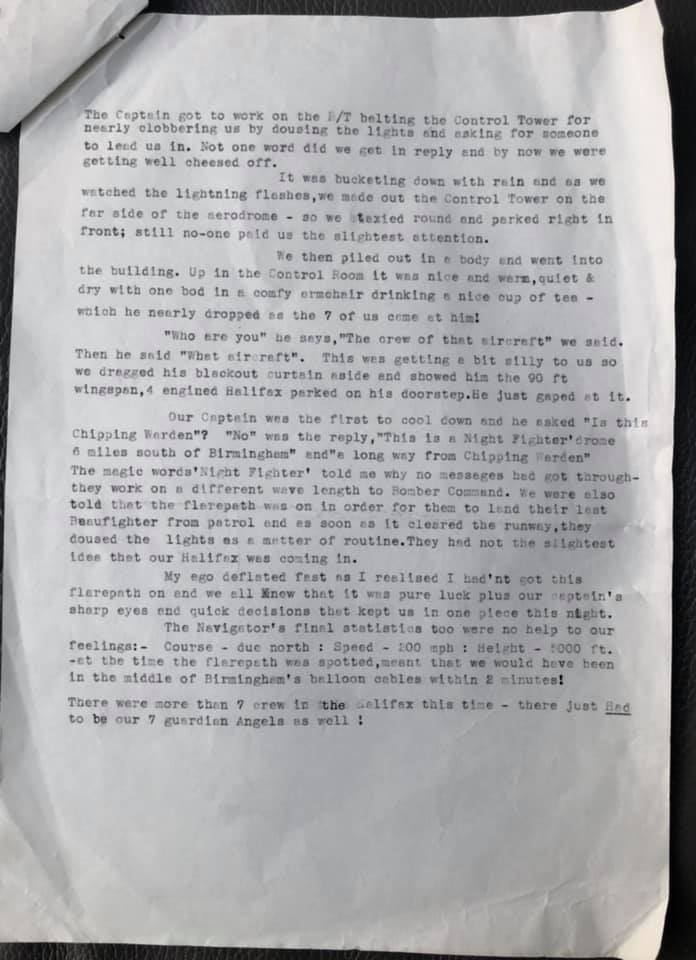 (Click for larger version)