All information and photos are copyright '© 102 (Ceylon) Squadron Association 2020
(unless indicated otherwise) and may not be used without permission of the association.
Email: 102squadronassociation@gmail.com
The Official Website of the
102 (Ceylon) Squadron Association
102 (Ceylon) Squadron Association


Whitley Mark V Bomber DY-R Z6837
This information and photos on this page have been provided by Nancy McConnell whose husband's cousin, Pilot Officer Edwin Graham Milton Anderson, flew on the aircraft modeled here.
She writes "I thought you might be interested in seeing a few photos of the display we have set up to honour Graham. The model plane I believe is an exact replica of Graham's plane right down to the lettering."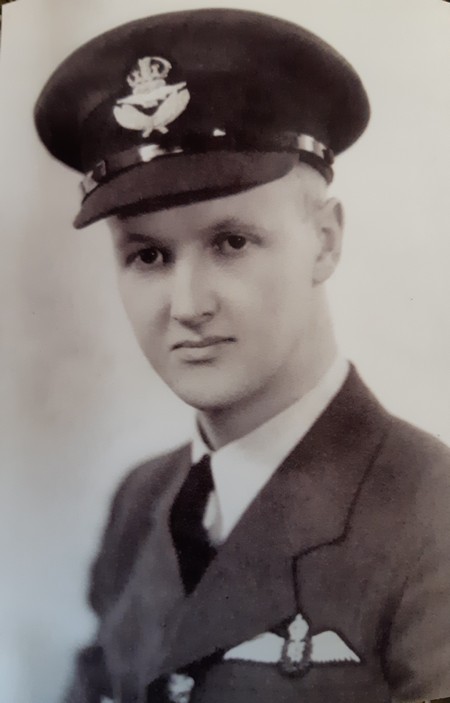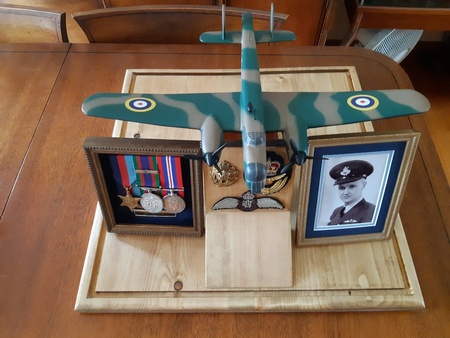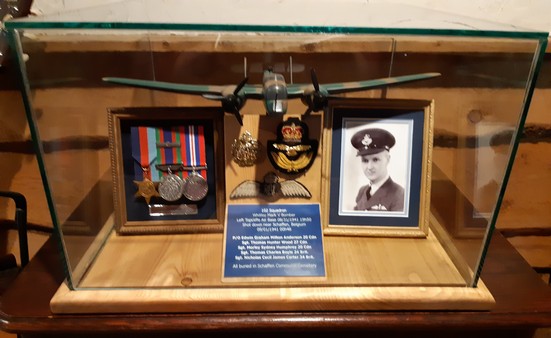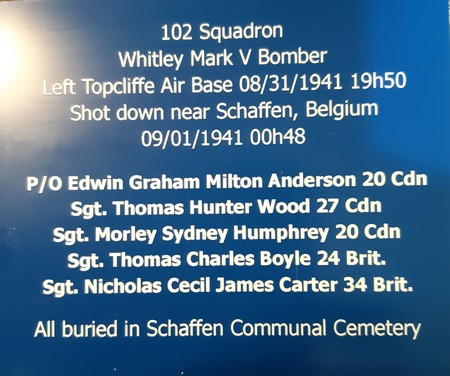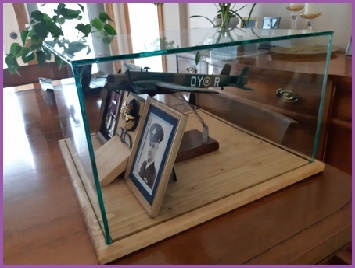 P/O Edwin Graham Milton Anderson
A close-up of the plaque we had made for the display
. A top-view of the plane
A side-view of the plane where you can see some of the markings.
(Click picture for larger version)